AOD tells the story of the mundane life of Miss-and-Mister-Anybody. This stylized "metro-boulot-dodo" brings the audience to ask themselves:
What do you do on an ordinary day?
This slice of life unfolds like yesterday, and maybe like tomorrow… however, at any moment, a different choice could change the character's lives completely. It could be a new encounter, an accident or a conflict… any routine only holds from a single thread. In this story, that thread is tense like a guitar string and a strange musician plays with it as he wills, for better or worse.
AOD, an energetic live show full of surprises, to be enjoyed with the unique style of PopKorn Company
The piece explores the way some are imprisoned in an ineluctable routine while others choose this constant repetition because it leads to security.
Artistically, the challenge is to mix different interdisciplinary techniques thus creating new expressions through dance, illusion and mime. The sounds of Korn Bass, Beatbox, Loop Station and of many other rare instruments synchronizes with choreography, miming and freestyle dance.
This innovative alchemy of genres allows the exploration of a universal language and humor in an original way to immerse the viewer in a unique experience.
The choreographies are set up and interpreted by two dancers (Philémon Flückiger and Paula Jimenez) who mix Popping dance, House Dance, Hip Hop and visual illusions.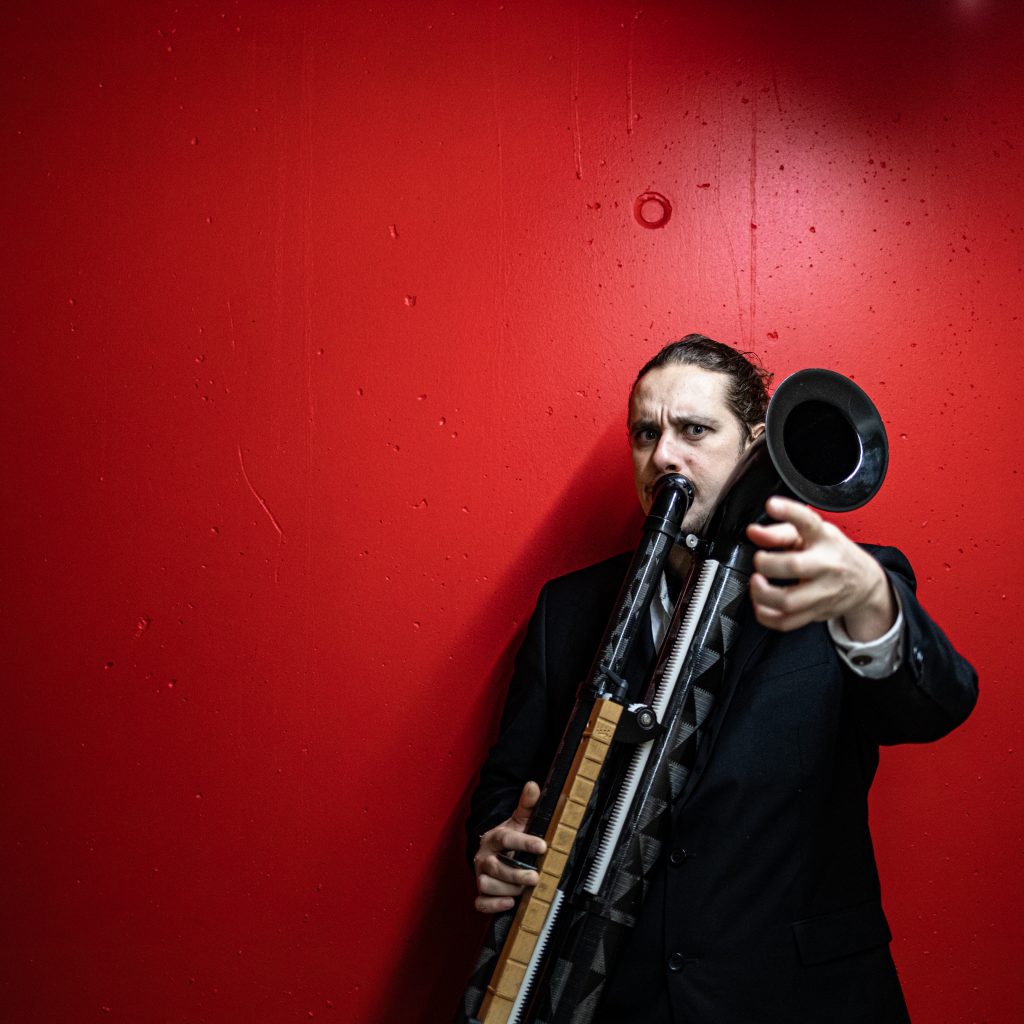 The sound design is tailored by Ludovic Winkler, multi-instrumentalist musician who mixes the modern styles of current music as well as other older ones with the use of more traditional instruments.